Rental Options for All Abilities
Adaptive Rentals is a social enterprise supporting the work of Community Recreational Initiatives Society. We bring 20 years of delivering outdoor experiences and a diverse fleet of adaptive equipment to now enable you to have affordable access to equipment for independent use.
With a number of rental options, we are committed to breaking down barriers to outdoor recreation for people of all abilities.
You can book online through Kelowna Bike Rentals for pick up at their location (at the base of Knox Mountain) during their seasonal operational hours, or contact us for an off-season or custom rental (available throughout the Okanagan, based on availability, with delivery fees)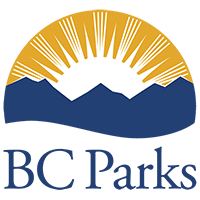 BC Parks x cris ADAPTIVE RENTALS
Adaptive Rentals is supported by and has partnered with BC parks to offer mobile pop up rentals throughout the Okanagan to promote accessibility in their parks.
Check back here or on social media for a detailed schedule for Summer 2022.